Jean Dechoux, June 13rd 1923 – Feb 9th 2020
Jean Dechoux was born between the first and the second world wars, in a small French town, close to Germany. His family was that of poor farmers, who would work in coal mines to make up for the small size of their crops.
He grew to become a pulmonologist, heading a hospital department that tended to the illnesses of his people. He became an intellectual, traveling the world, an avid reader, and the author of multiple publications on diseases of coal miners.
The story of how Jean grew his education is worth telling. His native language was not even French, but "Lorrain" dialect. His sisters worked young. But he was able to go to school because the village priest had perceived Jean's intelligence and wanted him to go to the seminary. However the second world war came. Jean eventually got drafted in the German (Nazy) army. Being from Lorraine, he was considered a German, yet not one to be fully trusted: his fate was to be sent to Stalingrad, as cannon fodder. Mistreated during training, he catches tuberculosis and escapes narrowly the front. During his recovery in the German army hospitals, a chief doctor shelters him, declares him unfit for service, and pushes him to study for the abitur, the German high-school degree. Now Jean wants to become a doctor, and serves as a nurse in the German hospitals.
When the allies' army advances, Jean is taken prisoner of war, then incorporated in the French army, and eventually released with war compensations. He uses them for college studies, during which he meets his wife-to-be, Nicole Lissacq. Nicole is more wealthy than him, and receives a stipend, as a student of the famed "École Normale Supérieure". The rest is history: Jean is brilliantly successful during his medical studies, and comes back to his native region, Lorraine, to work as a doctor for the coal miners.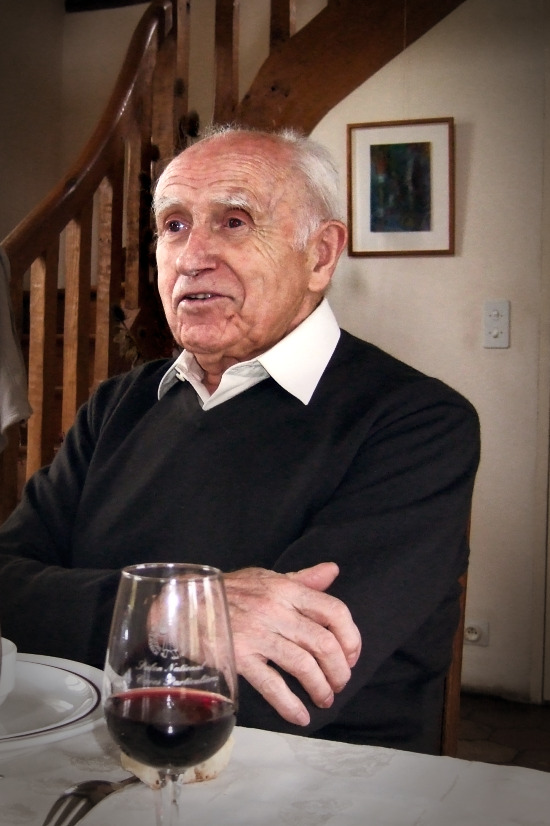 Jean, as I knew him, was a profoundly open and kind person. He survived tragedy in his family by becoming even more so. Despite his age, he was modern: the first time that I saw wifi was at his place.
Jean was my grand father. I very much look up to him.
---
.
Go Top